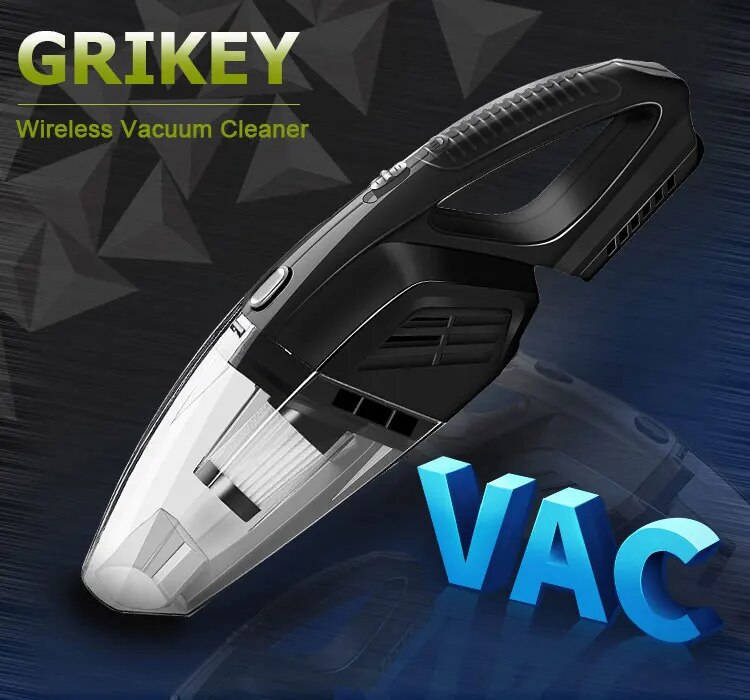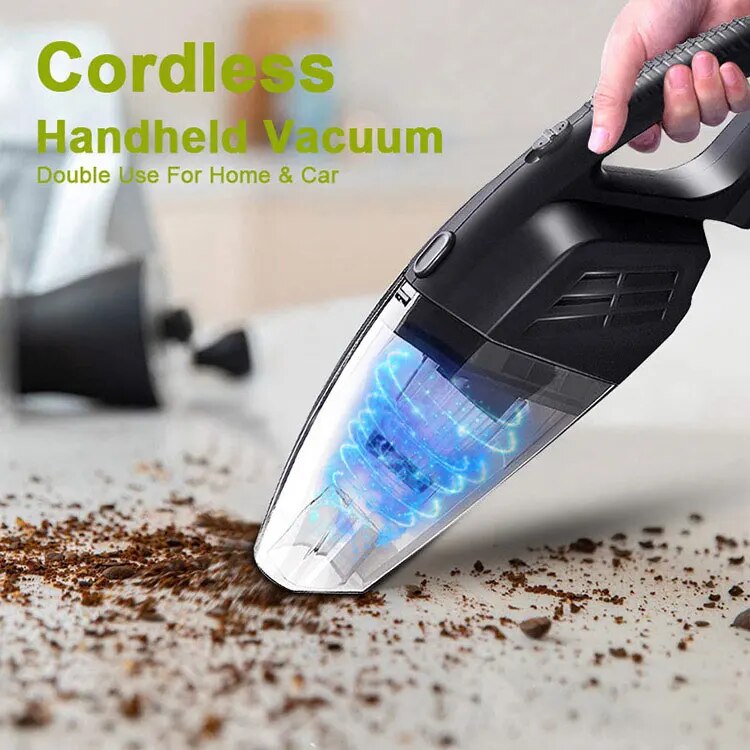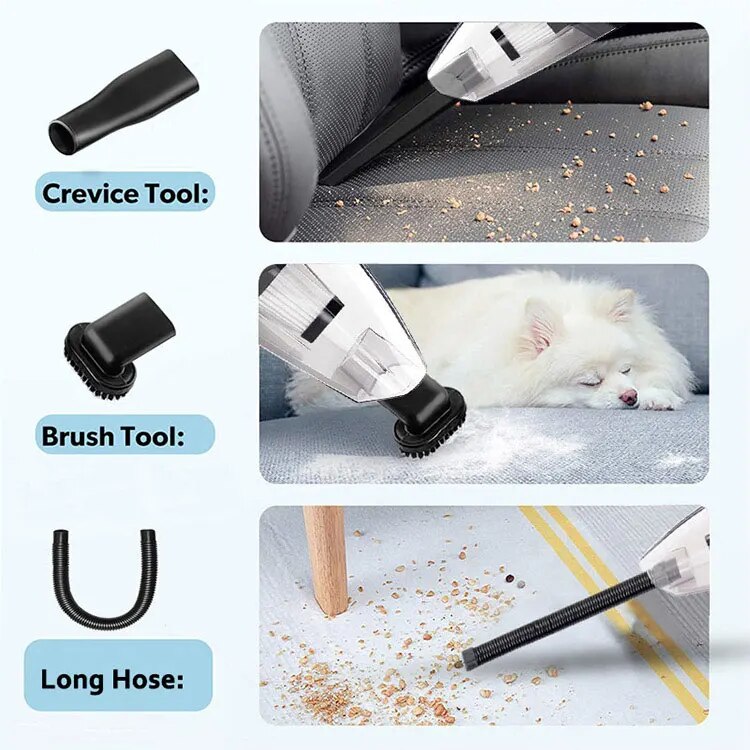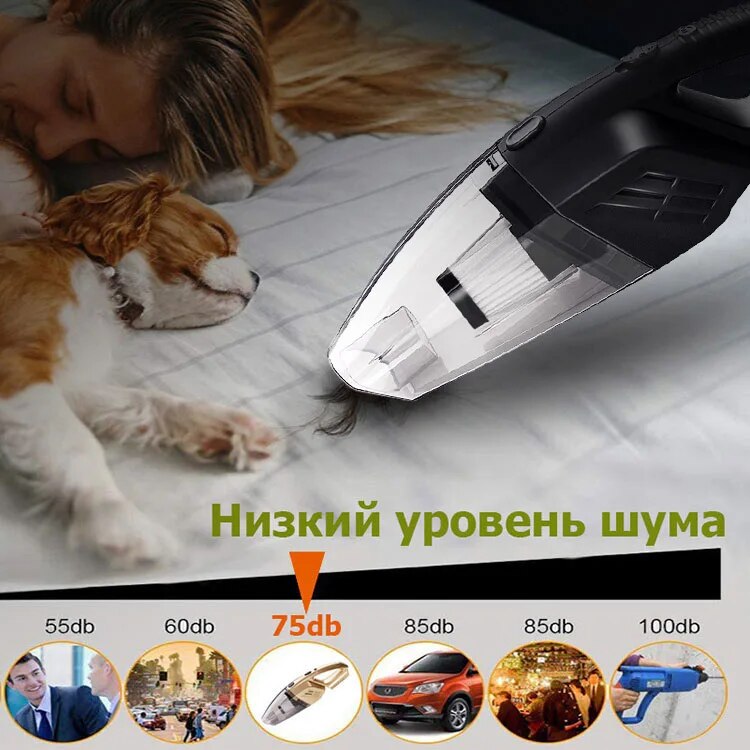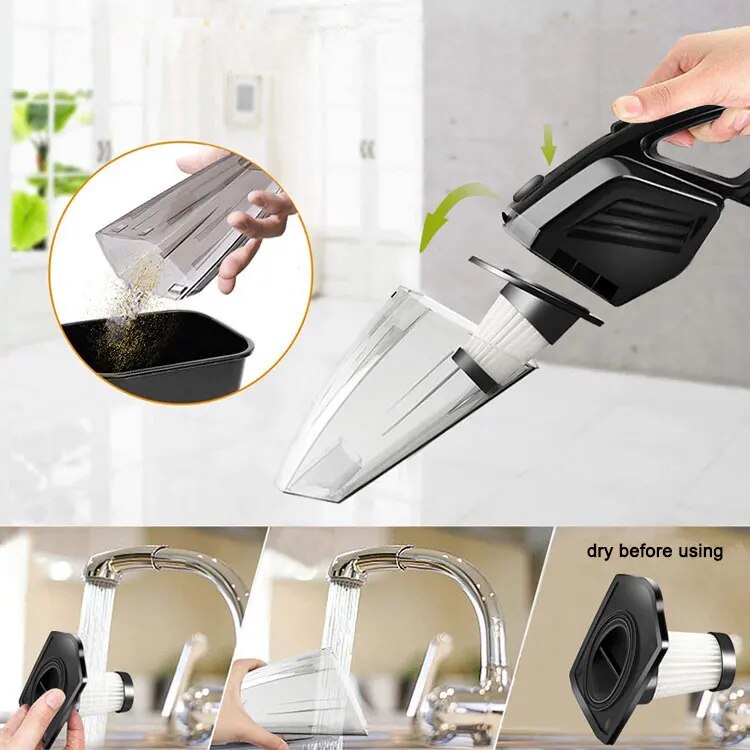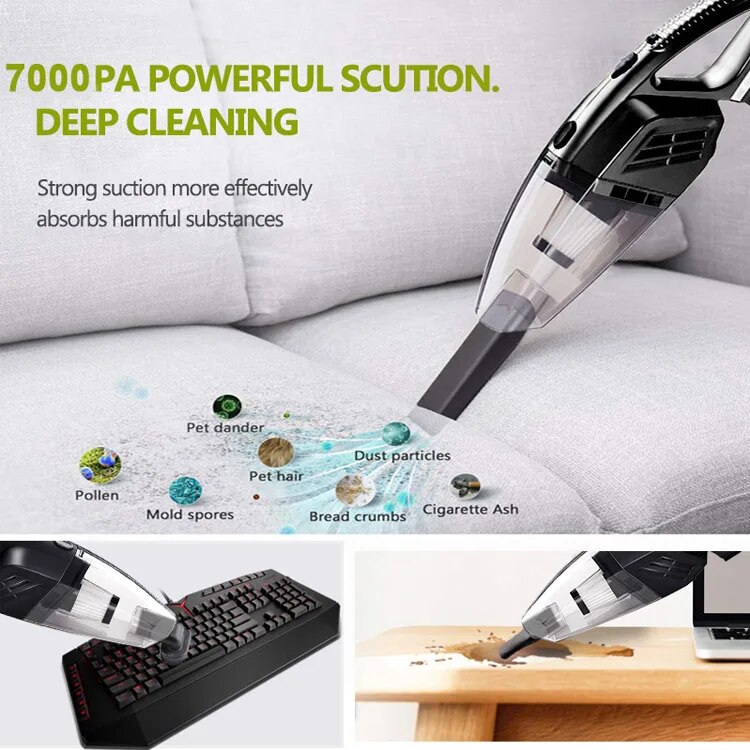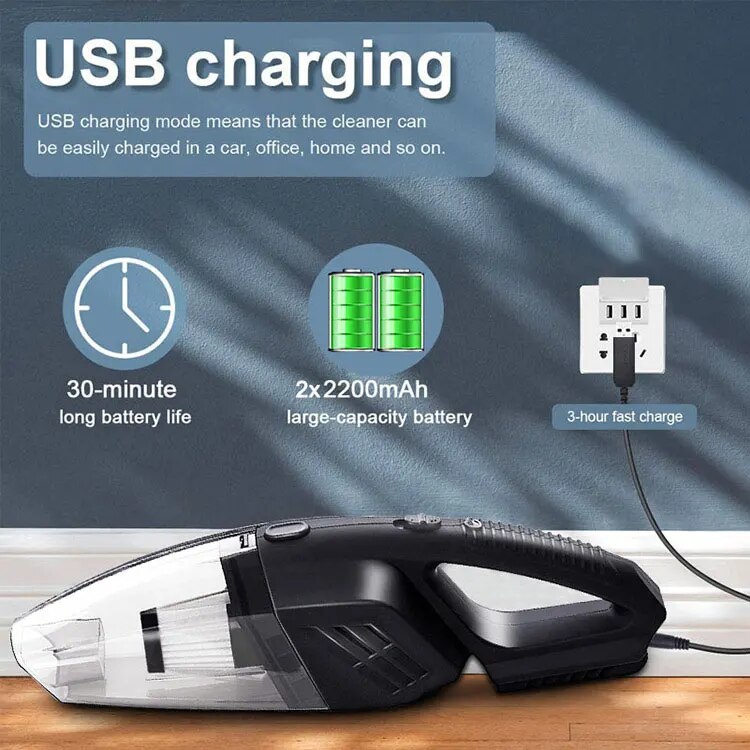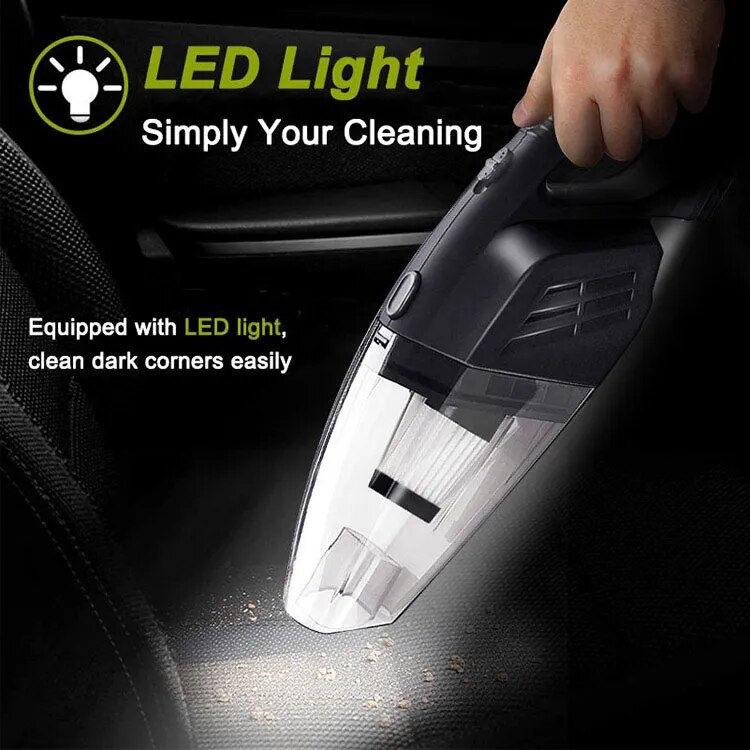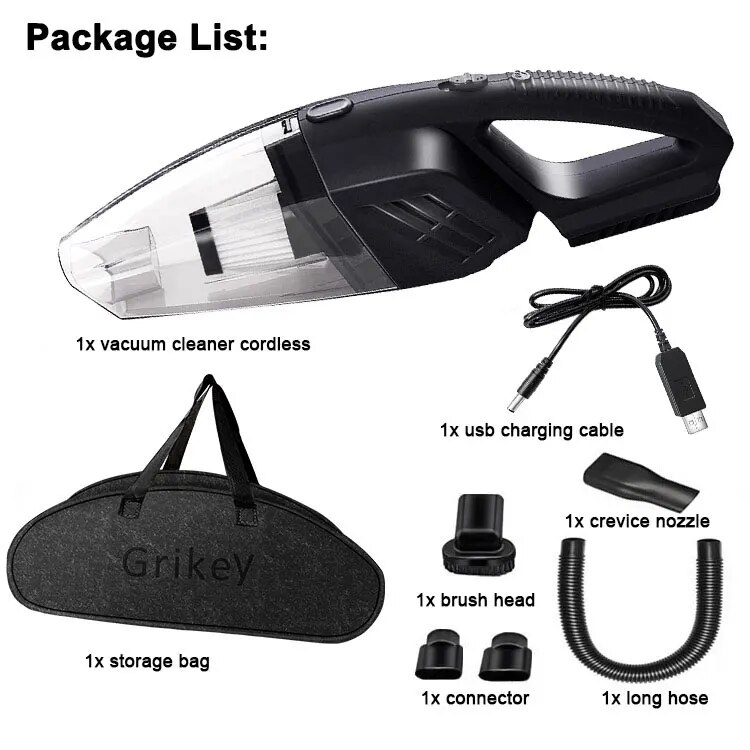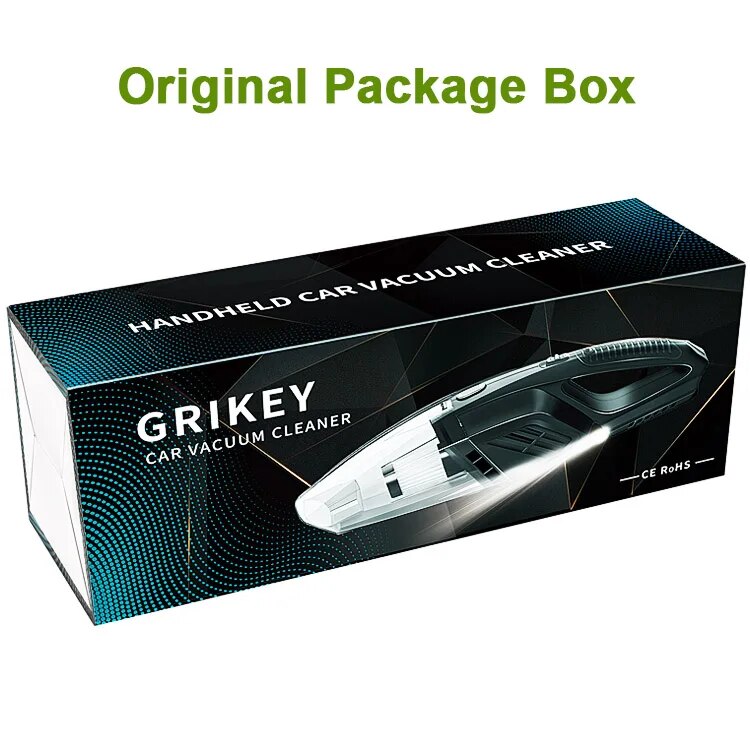 Feature:
1. Cordelss: Build-in Lithium Battery Cordless Vacuum Cleaner ,so portable to use as household or car
2. LED lights: Help Lighting every corn in cleaning
3.High Power Suction: 9000Pa Strong Power Suction car vaccum Fit for All Auto 4.Super Filter: High Quality Motor And Vacuum Clean Filter Help You Filt all
5.Small piece Garbage,bring you a cleaning Car Environment.
6.Multi Function: This Car Vaccum Cleaner Support Using in Dry or Wet to Clean Your Car ,Long Cabl and Few Nozzle Suct out All Dirty Garbage in Every Corner Of your Car.
7.Travel Gift:This handheld Auto Vacuum Cleanner With Gift Bag ,Replacement Fuse ,A Very Good Portable Vacuum Cleaner For your Car On your Travel.
Specification:
Brand: Grikey
Name: 2 in 1 Wireless Vacuum Cleaner
Material: Matte ABS
Size:35.8*10.5*9.6CM
Rate Power: 140W
Voltage: Over 8.4V
Power Supply: Lithium Battery
Charging: USB Charger Cable
Air Pressure: 9000PA
Color: Black,Champagne
Weight: 0.92KG
Led light: Yes
Dry Wet? YES
Working Place: Home ,Car,Apartment,Office How Weight it suck? about 500g
Filter Washable? Yes
Package List:
1x Wireless vacuum cleaner
1x Nozzle
1x Nozzle brush
1x EVA hose
2x Connectors
1x Storage bag
1x English Manual
1x USB Charger Cable
1xOriginal Package Box
Note:
1.Filter support washing in the water,but please dry it before using again 2.Entrance aligned garbage when used, debris must not exceed the size of inlet diameter 3.Not recommended to clean opp bags,Dog Hair, because the inlet is blocked easily 4.Different occasions to replace the different nozzles. 5.Open the dustbin to drain in time when water sucking.