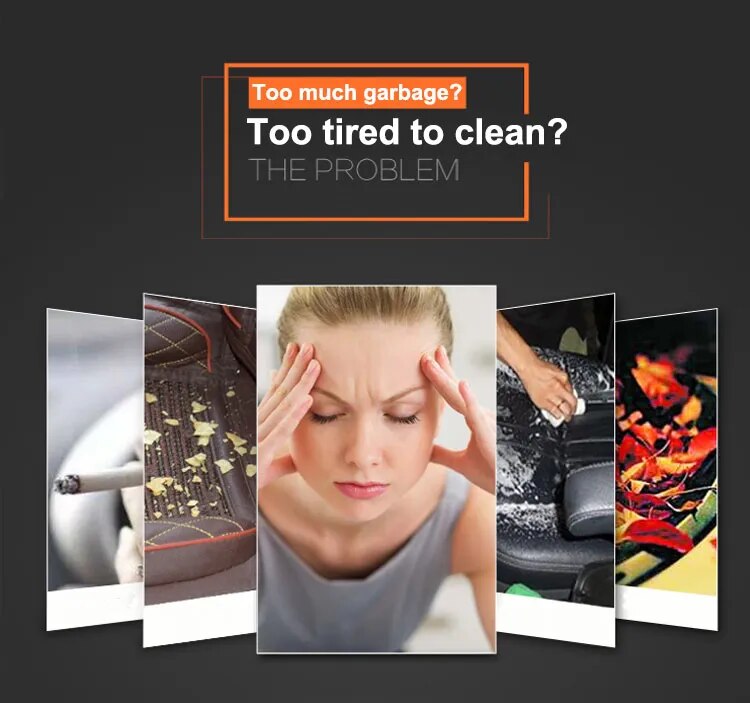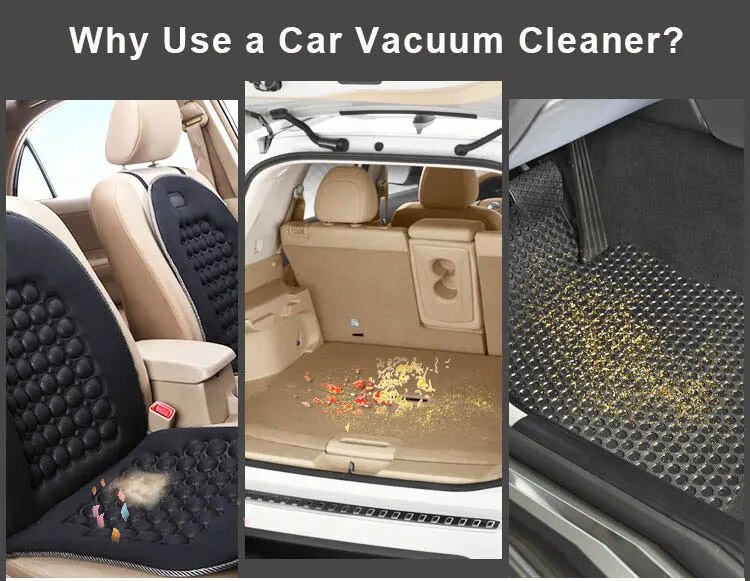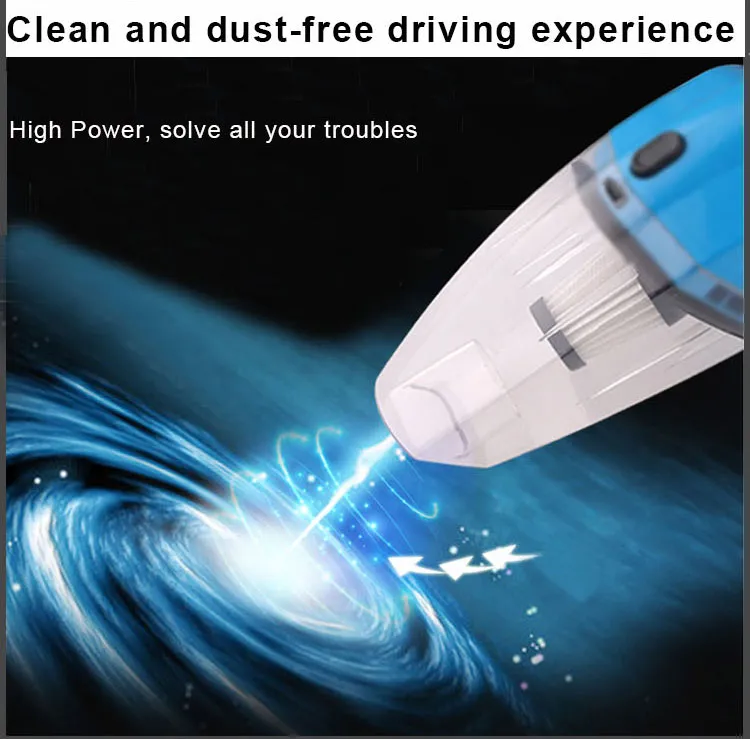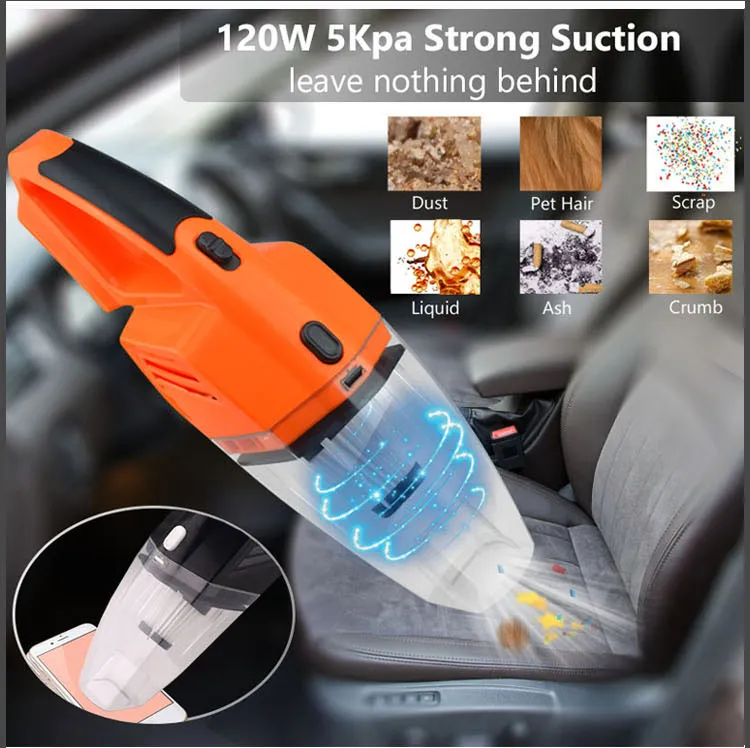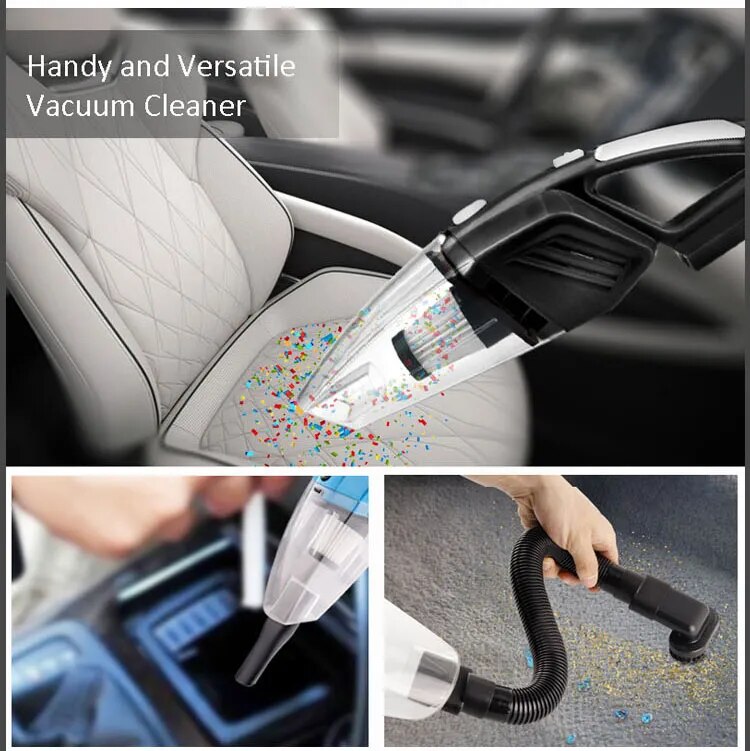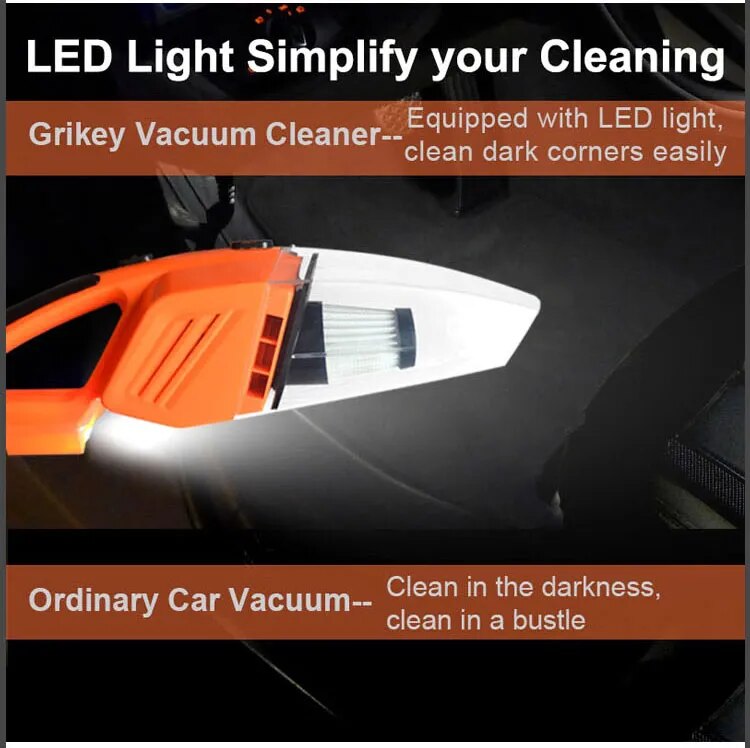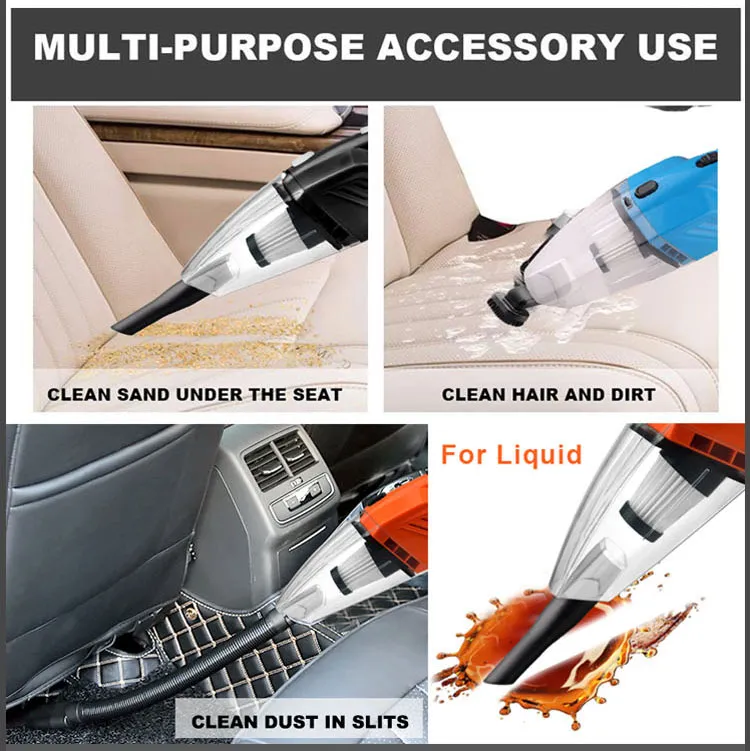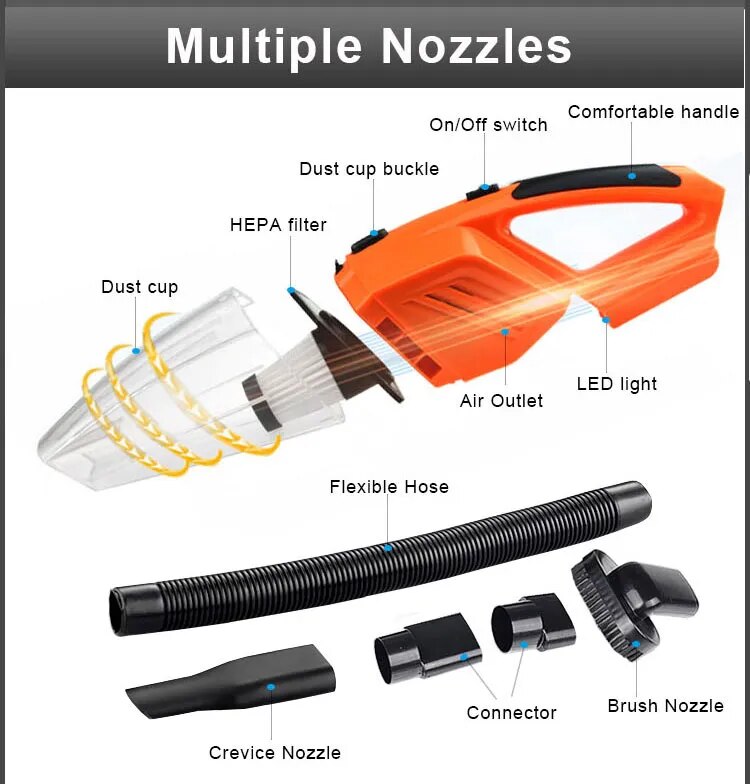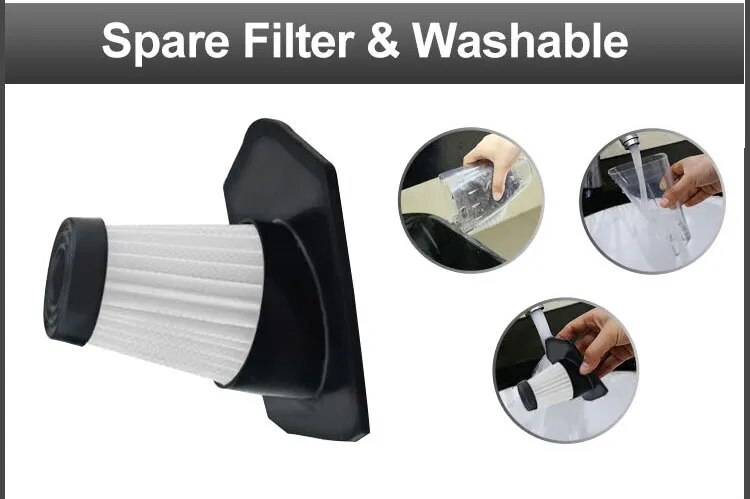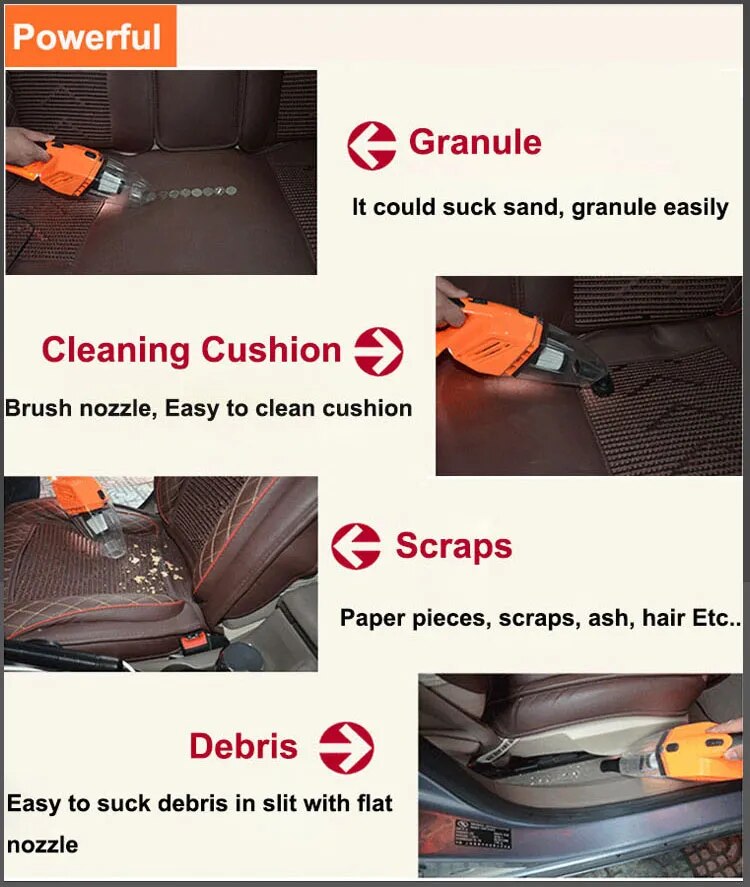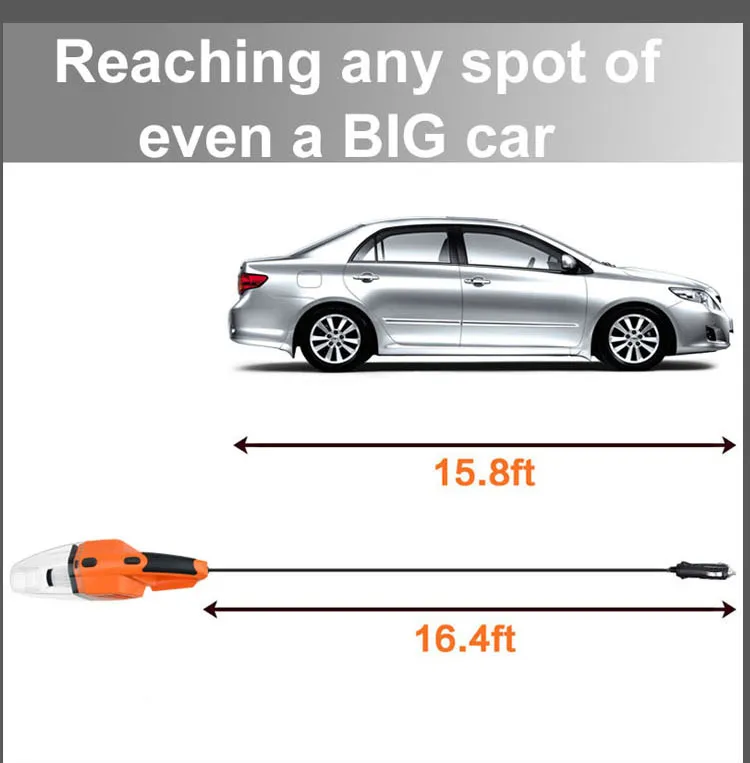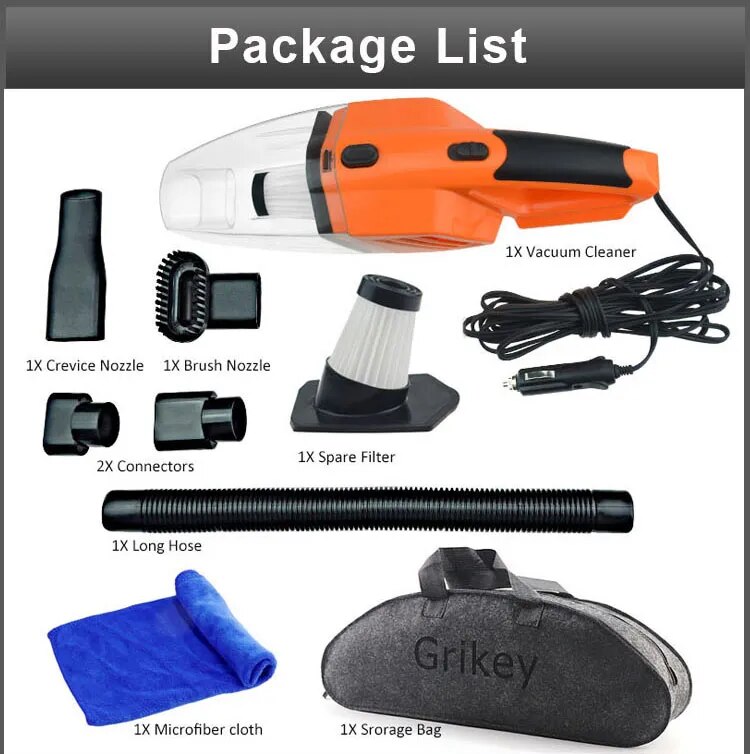 HANDHELD VACUUM: Our vacuum cleaner is very handy and great to have on hand, A high performance motor provides continuous suction capability DUAL-USE VACUUM CLEANER: Wet and dry amphibious car vacuum cleaner, DC 12-volt used directly from the car lighter socket, the power cord of this handheld auto vacuum cleaner is 5m/16ft, You can clean all parts of the car 120W CAR VACUUM CLEANER: 120W super power handheld automotive/vehicle vacuum is an ideal tool to clean cigarette ash, cookie crumbs, dog hair, pebbles, grass, dir, etc. Controlled by ON / OFF switch, easy to use, complete with convenient attachment and washable filter PORTABLE VACUUM: Compact, handy and lightweight portable vacuum cleaner, occupies a tiny place, easy to empty, perfect for travel and all 12V vehicles
Description:
Name: Car Vacuum Cleaner
Material: ABS
Voltage: DC 12V
Power:120W
Power source: car cigarette lighter
Cable length: 4.8m / 15.74ft
Size: 36 x 10 x 9cm/ 14'' x 3.9'' x 3.5''
Color: Black,Orange,Blue,Green
Instruction: 1. Insert the cigarette lighter into car cigarette lighter socket. 2. The switch on/off button is on the top of the vacuum cleaner, turn on the switch make vacuum working. 3. Please use the different Nozzle in different corner. The power cable is 4.8M / 15.74ft, it will help to clear each place, including Car trunk. 4. In front of the vacuum cleaner with a filter housing cover fixed switch, press the button to take off front cover to clean the filter. 5. This car vacuum work both in dry and wet, when suck water ,please take off front cover to drain away the water.
Package List:
1x Car vacuum cleaner
1x Crevice Nozzle
1x Brush nozzle
1x EVA hose
2x Connectors
1x user manual
1x portable bag
1x microfiber towel
Note: Entrance aligned garbage when used, debris must not exceed the size of inlet diameter. Not recommended to clean opp bags, because the inlet is blocked easily by opp bags. Different occasions to replace the different nozzles. Open the dustbin to drain in time when water sucking. Not use or feel the suction is not enough, please feel free to contact us, we'll provide very detailed video instructions. Or you could try another 12v power to try, pls ensure the power could run 120W. Cautions: 1. When the vacuum cleaner does not work, please check the plug is in good connection, and check if the fuse plug is off. 2. The vacuum cleaner only work with DC 12V.
3. Continuous work cannot be more than 20 minutes. Slight fever phenomenon, please do not care, this is normal. 4. I would recommend emptying your vacuum at about half way full, otherwise it will affect the suction well. 5. HEPA filters can be cleaned under water and reused.